The picture of the house on the main page of this website was taken today, after pressure washing around the house was completed.
Hurricane Irma damage was limited to two 3-inch diameter Christmas Palm Trees falling onto the kitchen roof.

Picture above was taken from the roof over the bunk room.
Picture below taken after Irma.  Note the porch boxes being intact.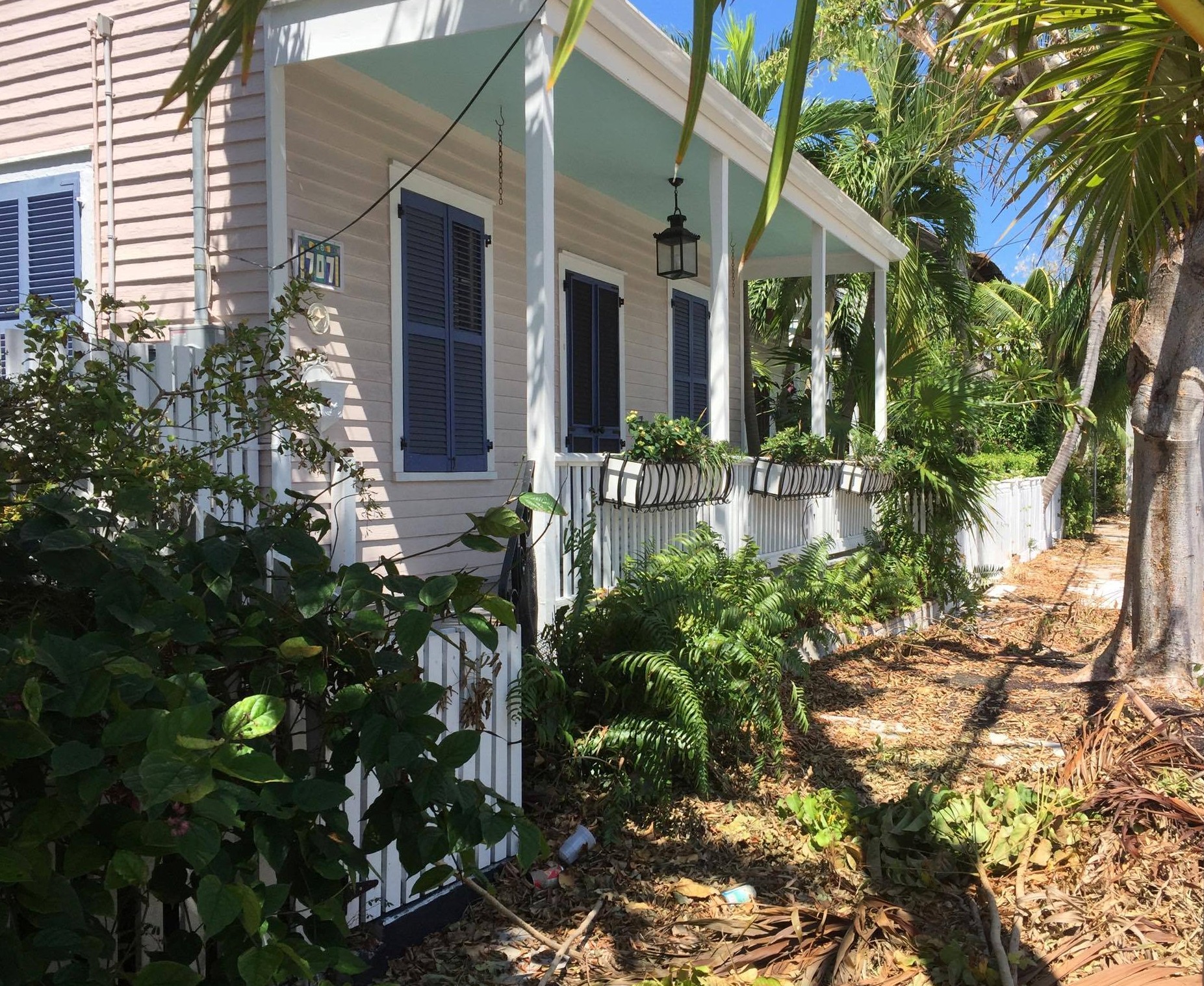 Hurricane Irma Stats
Peak winds of 91 mph, but the Key West Airport recorder was destroyed during landfall at Cudjoe Key.